AI Data Pipelines for
Life-Changing Decisions
Figure 8 Federal's industry-leading, Decisions-Grade AI Solutions empower your agency to take precise action in defense of our nation's security and prosperity.
DOD & Intelligence
Law Enforcement
Civilian
Extract the full decision-making power from your data.
Gain the insights your federal agency needs to protect the people it serves by partnering with the premiere governmental resource for AI and ML development and support.
Schedule A Demo
Faster Time to Insight
Models work effectively with high-quality training data. Scalable data pipelines deliver greater confidence at mission speed.
Human-Machine Teaming
Figure 8 Federal pioneered the "Human-in-the-Loop" approach to AI. This partnership between man and machine merges the efficiency of Machine Learning with human oversight to empower faster, more accurate decision making.
Maximum Data Security
Data at rest is a key tenant of our delivery model. In the cloud or on premise, regardless of classification level, your data remains secure within your environment. No data transfer. No extraneous copies. Our risk free approach ensures your data stays under your security and protection.
Sound strategic decisions are
the result of proper training data.
In the DoD, IC and Civilian agencies, leaders find the confidence to make high-stakes decisions through their training and experience. Machine Learning (ML) solutions who provide insight for these decisions work the same way. Models need clean, highly-structured Training Data to learn from before they're ready to scale.
Raw Data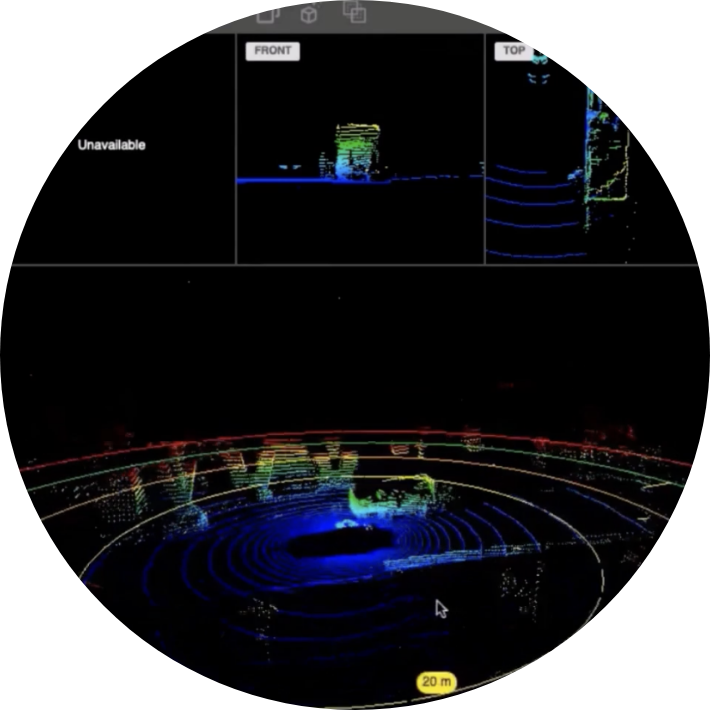 Data from images, video, text, and audio...
AI Data Annotation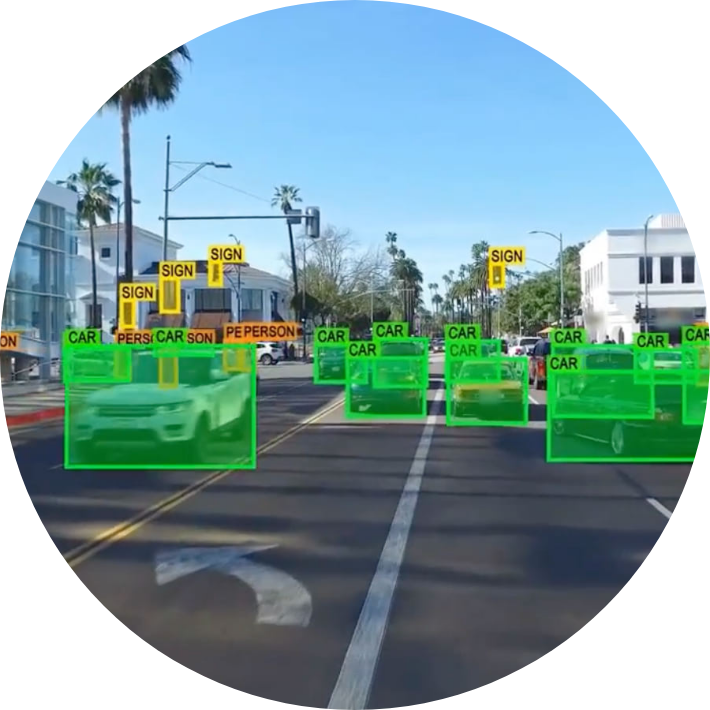 Must be cleaned and labeled through a strategic annotation process...
Data Training
Resulting in highly-structured Training Data your ML solution needs to be successful.
Artificial Intelligence drives the process forward with greater accuracy and speed.
Machine Learning Solutions depend on having the right Training Data. High speed, effective data pipelines are a must.
If there's uncertainty about your approach to developing Training Data, the project is vulnerable and likely to fail. There isn't time to rely on unproven solutions.
AI Solutions and Use Cases
Figure 8 Federal is ready to operate in all environments including intelligence, defense, health, finance, agriculture, and science. Deploy AI and ML solutions for nearly any purpose, including...
51x faster
Figure 8 Federal annotates data up to 51x faster than other models.
100x faster
Label videos through our patented technology up to 100x faster than human-only models.
Life-changing decisions deserve proven AI solutions.
Figure 8 Federal is the most experienced and widely-used AI solution supporting the Federal Government.
Schedule A Demo
Figure 8 Federal pioneered Human Machine Teaming (HMT) in the AI industry to reduce risk and maximize the potential of your data. We merge fine-tuned Machine Learning with expert human judgement to create AI data pipelines forged from the highest-quality annotations.
Industry leader in multi-sensor fused Training Data. Cutting edge capability to provide unique object identification across multi-sensors. Imagine the power of a labeled data that includes visual, voice and radar attributes.
Figure 8 Federal is the world's leader in Natural Language Processing (NLP). Our model development and data annotation platform is the most widely used within the Federal Government.
Founded in Silicon Valley, Figure 8 Federal is now a DC-based firm committed to enhancing the Government's AI capabilities in our communities and on the battlefield.
Strategic Partners
How Your AI Data
Pipeline Is Built
We unpack your goals and evaluate your data environment in exhaustive detail to determine the best AI Data Annotation process for labeling your data.
The process begins of developing your Training Data and testing it in your Machine Learning Model. Along the way, Human Machine Teaming increases the accuracy and effectiveness of your solution.
Your Machine Learning Solution deploys and provides clear, accurate insight for the critical decisions you need to make. Figure 8 Federal provides ongoing management, monitoring, and maintenance.
Schedule A Demo
Learn More About Our Process
Partner with the World Leader in Natural Language Processing (NLP)
In the quest to develop the best possible training data for machine learning solutions, NLP is indispensable.
We train and build intelligent systems capable of understanding and extracting meaning from human text and speech for a diverse range of use cases, such as captured enemy material, open-source extraction, search relevance, sentiment analysis and more.
Schedule A Demo
Download our Free Resource
Decision-Grade AI:
The Definitive Guide to Training Data and Deploying AI Programs in the Federal Space
Learn More About the Critical Elements of Decision Grade AI